The group
---
Created in 2002 by Celal KARABAY, engineer, IDEA Construction is the heart of a group specialised in building engineering, property development, real estate development and construction and the loan of public works equipment. Since the very beginning of its existence, the group has always put the HUMAN aspect and its CLIENTS at the centre of its development.
The group's philosophy is:  "UNDERTAKE IN HARMONY".
---
Despite economic uncertainties, waves of growth and an economic crisis, the company has been able to adapt to keep its staff and its reputation.
"We have succeeding in being one of those rare companies that was able to develop during the 2008 to 2012 crisis. This is expressed by practically no turnover, continuous improvement of our processes and a permanent evolution of our know-how."
"The two most important things do not appear on a company's balance sheet: its reputation and its people".Henry Ford
---
| | | | | | |
| --- | --- | --- | --- | --- | --- |
| | | | | | |
| TURNOVER | 500 k€ | 17 000 k€ | 4 000 k€ | 600 k€ | 1 500 k€ |
| AVERAGE WORKFORCE | 12 | 49 | 2 | 6 | 10 |
| EQUITY | 1200 k€ | 2300 k€ | 500 k€ | 350 k€ | 200 k€ |
4M Ingénierie
Ingénierie du bâtiment
SCK BULDING
Entreprise Générale Luxembourg
ID-LOC
Location de matériel de BTP
Organisation chart
---
The group has more than 100 employees. They make up independent, united and consistent teams that can intervene in the Grand Est region and in Ile-de-France. An average turnover less than 2% combined with the stability of human resources allow us to put a training and a continuous improvement policy in place.
---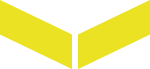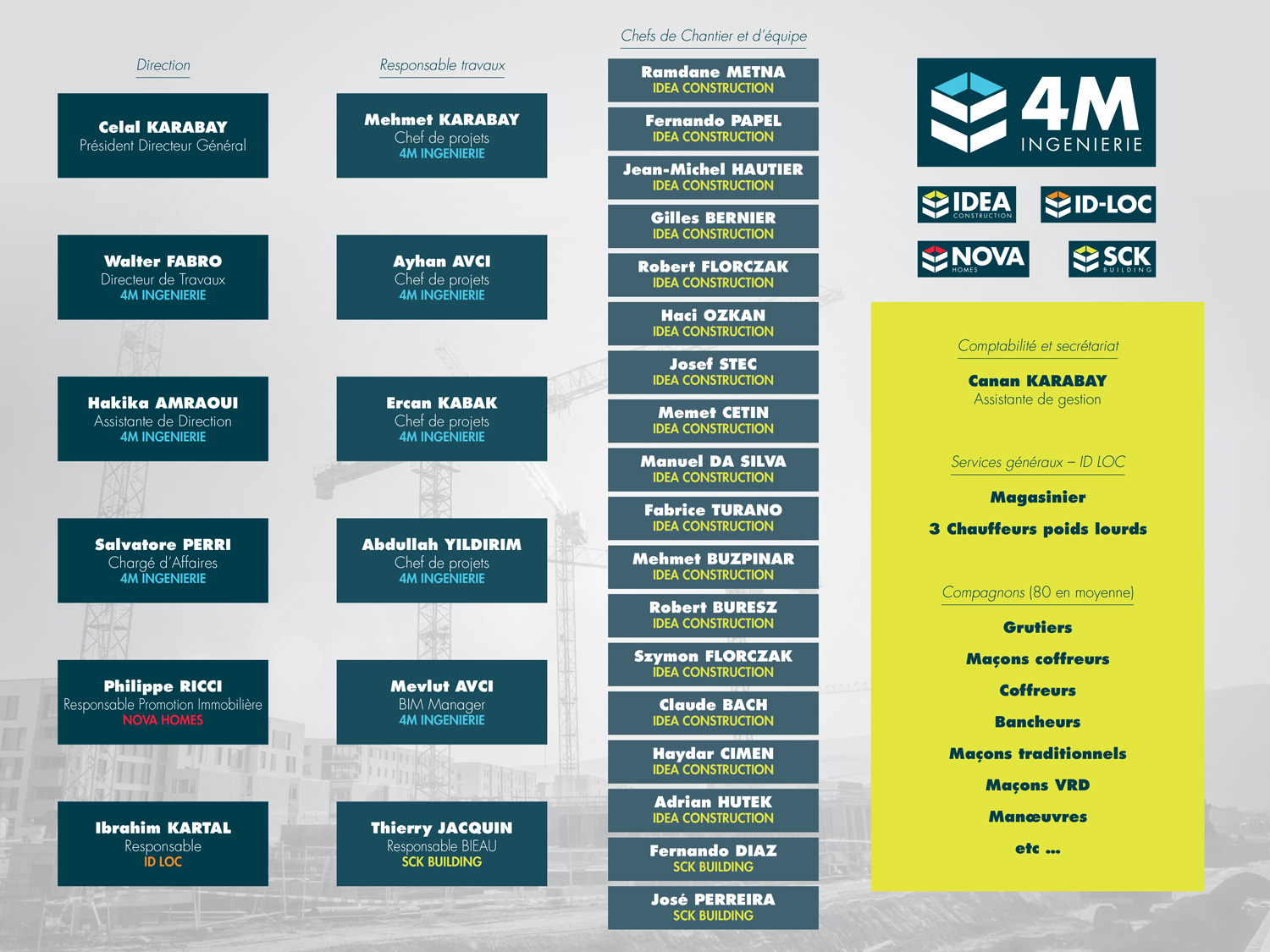 Key figures
Social housing landlords : 45 %
Private developers : 40 %
Manufacturers : 15 %
Projects for social housing landlords, private developers and industrial projects,…
IDEA Construction adapts to all types of requests.
Legal status: SAS (French simplified joint stock company) with capital of €904,500
2017 turnover: €17
M
Turnover: < 2 %
We are permanently improving in three areas:
Safety
We do not accept the idea that the physical integrity of our employees may be affected because of a mistake, negligence or doing stupidity. We have therefore made everybody aware of this in order to track errors at all stages and get rid of risks from each position.
The environment
A person who has not been aware of his/her footprint on the environment does not deserve the world in which he/she aspires to live. There again we are making constant efforts. The means to make a site clean have always existed. What has not always existed is the players' awareness to enforce the rules. In our company everything is clear. The environment in which construction work takes place and the one in which it is left must aim for perfection.
The digital transition
We are a young group, with young people. It's therefore normal to be at the forefront of modern techniques and we are advancing at the pace of new technologies. BIM (Building Information Modelling) is an example of this. But it's not the only one. We are trying to be at the most cutting edge of these techniques that are continuing to further our progress for even more success, for us and our clients.